Transformative innovation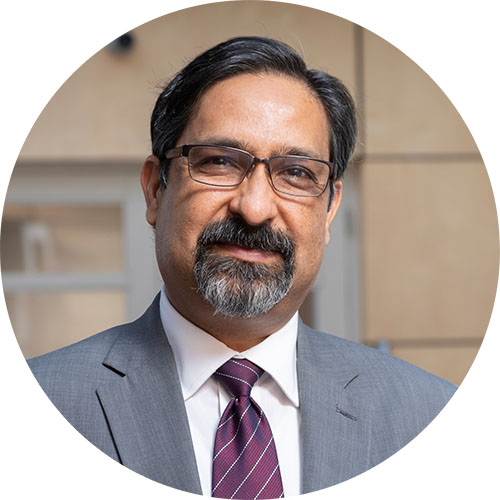 Dear faculty, staff, students, stakeholders and community partners:
VCU is known for its inclusive culture, urban setting and public impact through community-engagement. We are a place of knowledge co-creation where everyone has a seat at the table.
VCU is built for breakthroughs. Across our three main campuses and in our community, VCU research, scholarship and creative practices shape the future through transformative innovation. Our research growth has expanded significantly in just the past few years, where together with our students, trainees and community partners, we deliver public impact that is locally relevant with global implications.
Supported by our robust culture of collaboration, inclusive strategies and identified strategic priorities, I am delighted to spearhead the One VCU Research Strategic Priorities Plan.
Regards,
P. Srirama Rao, Ph.D.
Vice president for research and innovation
2022-23 One VCU Research Strategic Priorities Plan Advisory Council
The One VCU Research Strategic Priorities Plan is guided by esteemed, diverse and dedicated faculty from across the university, its colleges and schools.
Documents
One VCU Research Strategic Plan (coming soon)